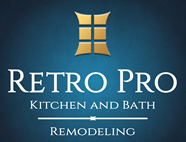 2885 N Nevada St, Suite 180, Chandler, AZ 85225

"Your Remodeler for Life"
Our Unique Process
Retro Pro's remodeling process was designed by a Six Sigma black belt consultant to reduce and eliminate the problems associated with most contractors. We provide a multi-step remodeling process in-office ensuring proper ordering, delivery and installation of all Retro Pro products. Below is a list of what you can expect from Retro Pro and why we are the #1 rated Kitchen and Bathroom remodeling company in the valley.
We use only premium travertines and stone materials, no commercial grade products.
All exposed edges of travertine are bull-nosed and polished, including combo double niche.
15 year sealer on all travertine and granite.
Factory applied glass protectant plus secondary protective coating applied in the field.
Certified plumber in charge of all plumbing installations.
Drywall specialist to ensure good match on all texturing.
Comprehensive 3 year warranty on all materials and labor.
Top quality cabinetry and installations with industry leading warranties
The Remodel Process Start to Finish:
Step 1:
First step in the remodeling process will be an in-home consultation with the owner Eric, who deals with the structural designing, and his interior designer, Angela. Together they will listen to your ideas, answer any questions and give suggestions on what will work best for you. We will also go over the process step-by-step so you know what to expect throughout the process. You will also get a rough estimate of the projected costs for your remodel.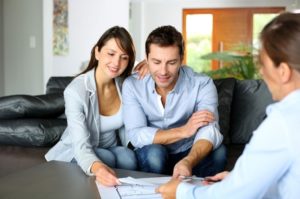 Step 2:
After the initial in-home consultation, we will schedule you to come into our showroom for the design planning phase. While here Angela and Eric will help you design and customize your new kitchen or bathroom by helping you pick out tile, grout, cabinetry, faucets and any other elements needed for your remodel. Together, with their extensive knowledge and experience, they are guaranteed to come up with a design you will love! Once all design elements have been decided on you will get a finalized estimate based on those ideas, and any revisions made from the in-home consultation. At this point we will ask that you put a deposit down in order to get started on the project.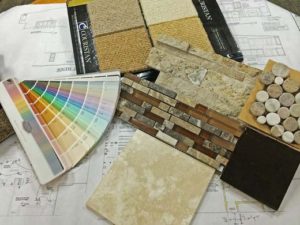 Step 3:
Let's Get Started! This is when the demolition and build process will start. Each project has their own project manager and construction team. All work performed is done in-house, which means everyone that works on our projects are employees of Retro Pro. Your project manager will be your direct point of contact throughout the whole rebuild. We will provide exceptional customer service including daily communication with your project manager, complete protection of all your belongings including masking floors, walls, furniture, etc… and maintaining a clean, orderly and safe work environment.
Step 4:
Final Walk through. Once the job has been completed we will conduct a final walk through to ensure you are 100% satisfied with the end results. We also offer a 3 year warranty, so if anything should need to be fixed within that time-frame we are happy to promptly fix it! This ensures a worry-free experience with our company and your new remodel!
Copyright @2014 retropro.com, Inc All rights reserved. Terms of Use | Site map | Privacy policy