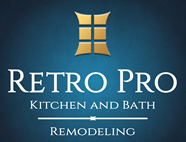 Address: Retro Pro Kitchen and Bath, 2885 N Nevada St, Suite 180, Chandler, AZ 85225

"Your Remodeler for Life"
Bathroom Remodels
Bathroom should enhance the soul of your home and be a place which reflects your personality and fulfills your needs. Our Retro Pro designers will take the time to listen, thereby creating the perfect bathroom remodels you truly want. And with so many options available our designers will help you navigate through the decision making process so you can have an enjoyable remodeling experience.
Our Benefits Include:
Complete Bathroom Remodels
Custom Natural Stone, Travertine and Tile Showers
Walk-In and Snail Showers
Whirlpool and Soaker Tubs
Unique "Aquashield" Waterproofing System Providing the Most Durable and Low Maintenance Showers and Tub Surrounds Available.
[full_width]
[/full_width]
Copyright @2014 retropro.com, Inc All rights reserved. Terms of Use | Site map | Privacy policy