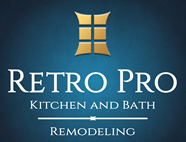 2885 N Nevada St, Suite 180, Chandler, AZ 85225

"Your Remodeler for Life"
No Barrier Shower
A no barrier shower, or barrier free shower is a "curb" free shower, meaning there is no lip or threshold which makes them ADA compliant and accessible for the elderly and those with reduced balance, physical disabilities or in a wheelchair. These showers provide a seamless transition from the bathroom floor into the shower. The shower floors have a slightly angled floor to keep water from running out. This is done by recessing the floor to create the angle.
Copyright @2014 retropro.com, Inc All rights reserved. Terms of Use | Site map | Privacy policy