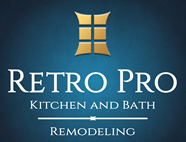 Address: Retro Pro Kitchen and Bath, 2885 N Nevada St, Suite 180, Chandler, AZ 85225

"Your Remodeler for Life"
Other Services
Retro Pro has successfully completed many interior and exterior whole home remodels and additions, and we can help you with yours. From architects and engineers, to designers and craftsmen, we will put together the perfect team to complete your project. And with our unique systems and processes you can be assured that it will be completed on time and on budget.

Copyright @2014 retropro.com, Inc All rights reserved. Terms of Use | Site map | Privacy policy