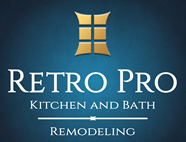 2885 N Nevada St, Suite 180, Chandler, AZ 85225

"Your Remodeler for Life"
Before & After Transformations

FROM DRAB TO FAB! Kitchen & Bathroom Remodeling Transformations.

Take a look at these stunning transformations that bring a unique updated style and functionality to our clients kitchens and bathrooms. Whether you have an outdated kitchen, or a bathroom that needs help, here at Retro pro we can make amazing thing happen! With features like pull out microwaves, farm style sinks, sleek lined cabinets, no-barrier showers, niches, benches and more, you are sure to find a design and style you like! This is a great place to start if you need ideas on your remodel.
Copyright @2014 retropro.com, Inc All rights reserved. Terms of Use | Site map | Privacy policy